How to stay dry this summer
So here we are at the very beginning of summer...and we're sweating. Already. Yes we blast the AC and keep our windows down but sometimes when the heat hits you, so do the sweat beads. Want to stay dry? Stay inside. That's pretty much it - let us know if we're missing anything...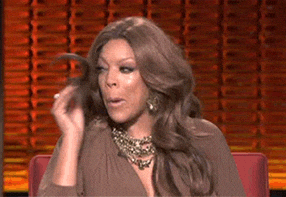 When you have a spray tan on, it's a big no-no to get wet or sweat. Of course sometimes it's IMPOSSIBLE to completely avoid this but we may have you covered...By using our Finishing Powder at the end of your tan, we decrease that "wet, sticky feeling" from your spray tan which inherently creates a dryness on your skin. No the powder does not STOP you from sweating, BUT it does change the texture and feel of your skin after the spray tan which automatically makes you feel better about entering a hot room or stepping outside of your car (for a minute, let's not get crazy and walk in 90 degree weather). 
We get hot and sticky in the summertime but your tan doesn't need to be. So do yourself a favor and get the Finishing Powder - we promise you will thank us after.
xoxo
Please reload