How to stay tan all summer long
We've got some tips and tricks on how to stay tan all summer long (without getting a spray tan every week!)
1. Avoid Sweating
Ok we know this is ridiculous BUT if you can stay in cooler conditions (i.e. air conditioning) as often as possible, you'll avoid sweating which will help your spray tan last longer. The more we sweat, the quicker our spray tan fades. AC = your new best friend.
2. Drink Water
The better hydrated your skin is, the better your skin will hold tight to that spray tan of yours! It's good for your over all health so this tip is a win/win. Stay hydrated, ladies.
3. Lotion Lotion Lotion
This means applying SPF daily, applying a hydrating body lotion, and a super moisturizing facial lotion before bed. Our B+G Tan Extender Lotion is PERFECT for every day and will help prolong the color of your tan. For SPF, we love Sun Bum since it's super spray tan friendly and won't strip the color off of your skin. For night cream, we love anything that's anti aging because wrinkles make us sad. Try to avoid things like chemical peels or salicylic acid because those dry our skin out and cause our faces to peel and flake. 
4. Reapply Generously
Use our Pretty Perfect Instant Bronze Self Tanner for any additional color that you're needing in-between spray tans! It's a no brainer. Want your legs to have color 24/7? Spray some PP on them and you're good to go. Use 70SPF on your face because you avoid the sun like the plague? Spray some PP on your face to give it an instant boost of faux sun. It gives the perfect bronze hue to your skin, giving you a sun kissed glow. 
We love summer but summer doesn't always love us back. So take good care of your skin in this heat and use these tips and tricks to stay bronzed and glowing all summer long.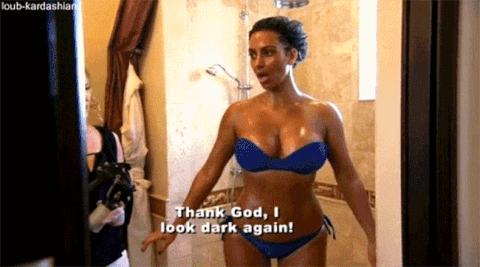 Please reload